N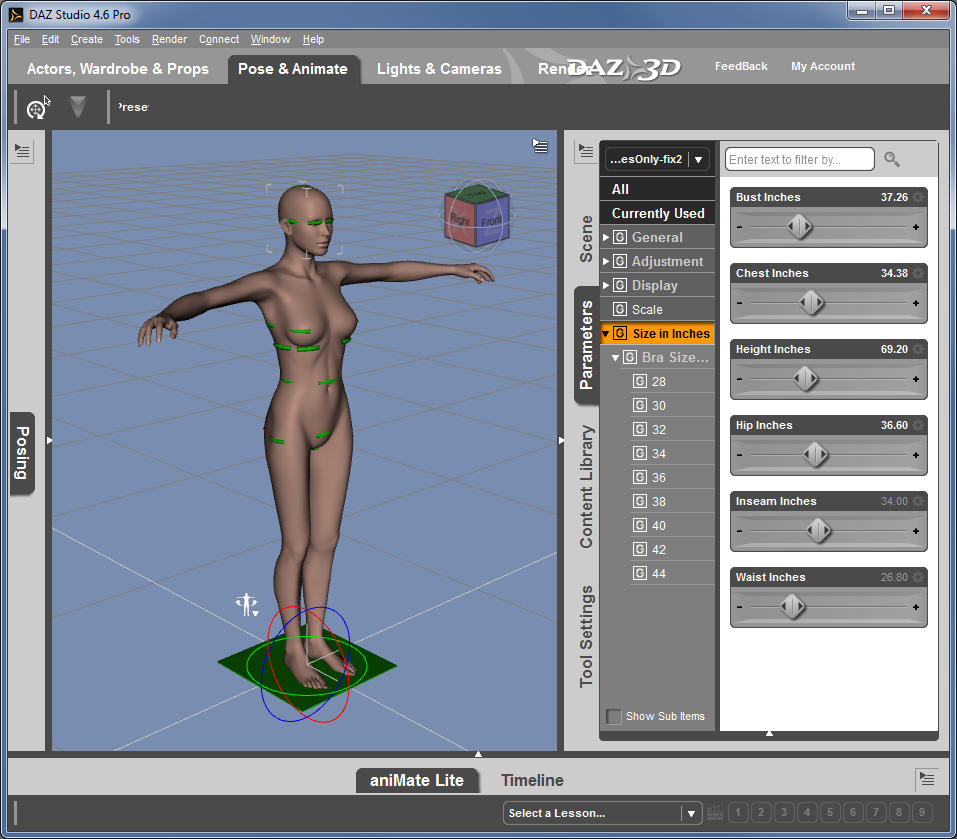 ovember 18 2013:
By Jove, I think we've got it!
We've been working on getting the Universal Sizing Apparatus/Woman to work in DAZ Studio for several weeks. We bought books on DAZ content creation. Then we went and found the authors of those books and asked them more questions. We've contacted some of the best minds in the Poser and DAZ universes. Some told us "yeah, DS is wonky that way," another said, "The solution applied fits Poser ... I'm concerned that [it] is incompatible with Daz Studio." Did we give up? Nah!
Twenty seven versions later (specifically, "UniSizeW-ver27-DAZ-Fix2b") I am proud to announce: We have a .DUF file that works! Mathematically accurate AND stable in DAZ Studio!
There is still a little work to do. We'll be sending a beta version to our DAZ users in the next day or two, and we have to package it up for distribution. But you can expect Universal Sizing Apparatus/Woman: Update One to be hitting websites hopefully within a week.
Update One will also include some new stuff for Poser users, too:
We've fixed the Control-D Dropping problem, and we're making some corrections to the Manual. (It turns out Victoria 4 isn't quite as tall as we thought.) And, now that we are past those problems, we can get back to work on Universal Sizing Apparatuses for Man, Furniture, and Vehicles. So watch this space for a whole slew of new products coming very soon.
---